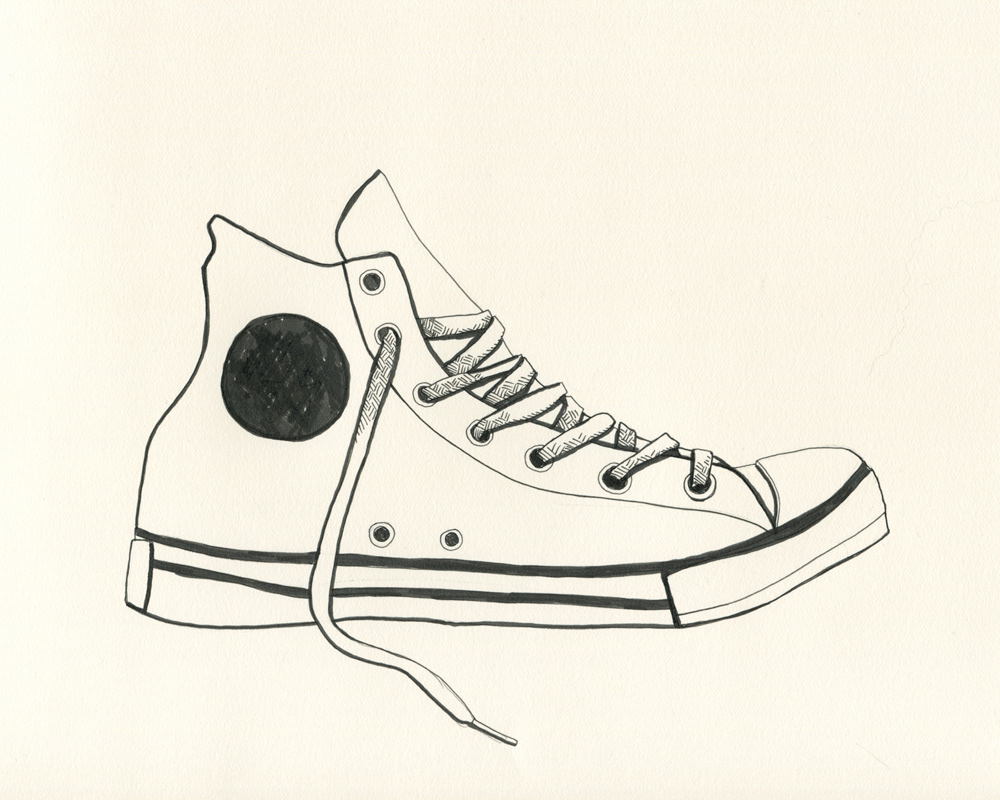 I am available to commission for hand painted custom shoes. Choose any shoe you love, made of canvas, and I use the highest quality pigment paints to create a one of a kind work just for you. This paint is permanent, protected, and lasts forever. I don't use harsh chemicals or thick overcoats, there is no need with such high quality materials. The painting won't smear, smudge, crack, fade or bleed. Use in all weather, the shoe will only be subject to the normal wear and tear of how the wearer uses them. The shoe can be cleaned and cared for with some cool water and mild detergent. 
The formula for the cost of a shoe commission is shoe cost+painting+shipping=total. 
Some common commissions:
Converse Core Hi and Lo top: $200+shipping
Converse X Hi: $300+shipping
Converse XX Hi (knee hi): $500+shipping
Vans Core Slip On, Authentics, Era styles: $200+shipping
Information I require includes shoe size, style, and theme. We can discuss all details before purchase to set all parameters. If there is a specific shoe you have your eye on, and you're not sure if I can paint it, just ask! My abilities are not just limited to shoes, I can do bags, hats, anything. Prices are based on the size of the area to be painted. I welcome all conversation and inquiries <3 
Email me at Lolita.a.gogo@gmail.com for questions, custom quote, and purchase.